You aren't going to be a diligent prepper 100% of the time. Perseverance ebbs and flows, and even if you don't ever stop prepping completely, chances are there will be moments in your life where you dwindle down the attention you give to prepping so that you can pay more attention to other areas of your life.
And this is a-okay. Actually, it's better than okay – it can be downright good for you and your prepping. So long as you always eventually find the motivation to start back up again.
There's a way to turn your downtime from preps into a huge advantage to your long-term preparedness. How?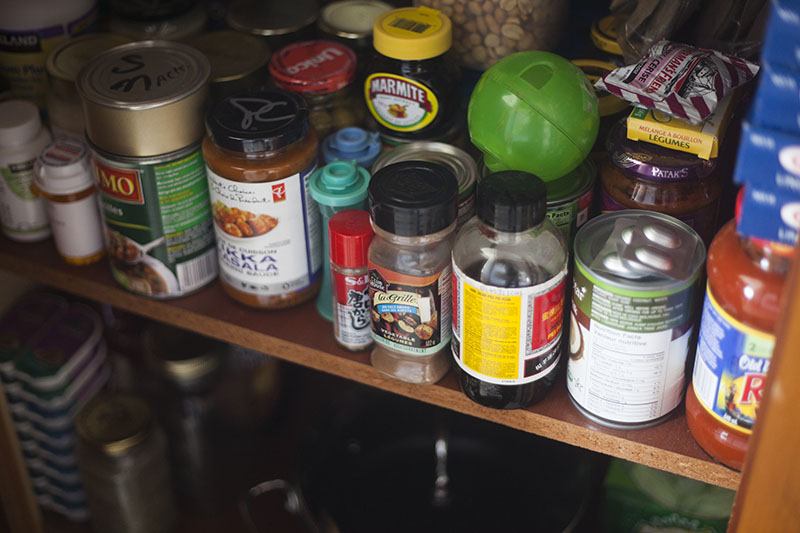 Use Your Time Spent Slacking to Critically Assess Your Preps
I'm going to be completely honest with you – the reason I'm writing this article is because I'm in one of those "slumps" where I'm slacking on my prepping. I haven't stockpiled a thing in months, my pantry needs complete re-organization, I don't even know how low my household supplies are; basically everything is in utter disarray and all I've been doing over the past few months is using up what I've stockpiled.
But I'm fine with that.
I haven't completely stopped prepping (been working on teaching myself specific self-sufficiency skills for instance), just haven't been working on my stockpile as much, and I feel like this is perfectly okay to do. My stockpile is here for me to use, after all, and even though I'm not constantly replenishing, I feel like my "time out" or downtime from prepping so to speak has given me certain advantages in being able to assess and reassess my stockpiling system; especially what preps have been most important, and which others have been hardly touched or used.
People change, tastes change, behaviours change – your preps should evolve and change with you. But if you're constantly maintaining your old system, you don't get a good chance to re-assess it and either confirm it's still working perfectly well for you and your family, or affirm that it's time for a change, or at least a little tweaking here or there.
How You Can Use a Time Out from Prepping to Assess & Evaluate Your Preps
Now, I haven't been in the mindset that this downtime from prepping could be really useful to me until recent months, but in that time I've had a few ideas for how I could critically think about the advantages and disadvantages of my system. Here are a few that I've come up with, but if you can think of more, please leave them in the comments down below.
1. Assess how fast your stockpile is being depleted.
Chances are, if you've taken time out from prepping, you've also been using up your stockpile. If you rotate through your food stockpile, for instance, and you've taken a break from stockpiling or prepping in general for 2-3 months, a quick peek into the pantry to see what you have left will give you a good indication of how much time it's taken for you and your family to eat through what you had. Chances are you have a good idea of what you had, and so you'll have a much better idea of whether or not your stockpile will last you as long as you thought it would. This is really valuable intel, because let's be honest, every person and every family has different eating habits, and just because a specific amount is supposed to last you a year, doesn't mean that's going to be true of your family or of your personal stash.
2. Assess what you are and are not using up.
Running low on tissue paper, but are still up to your eyeballs in dish soap? Didn't eat much of the canned tuna, but had to restock on peanuts around 3 times since your last stockpile buff up? This is valuable information.
3. Assess what's expiring before you get a chance to use it.
Again, this is mostly for those who rotate through their stockpiles, though I do believe a lot of us do at least some rotation, even if we don't rotate through our entire stockpile.
I had major issues when I first started prepping because I stockpiled way too many jarred and canned sauces. Was I upset when they expired? No, I still ate them, and I gave a number of cans away to family who helped eat them as well. But did I want to repeat this incident by stockpiling even more jarred pasta sauce? No. That money could be used on things I would eat, or things that would last me even longer, and not expire for ages. Things like these extremely long-lasting non-perishable foods.
4. Assess what you should be getting more of, what you should be getting less of, and what you've stockpiled just right.
Use that information about what you are and are not using up to fuel change. Did you not eat as much pasta as you thought you would? Yes, it would be helpful for you to have tonnes of pasta when the SHTF – but if your family has devoured all the rice you had on hand, it's time for a re-balance; get more rice, less pasta?
The only time you should feel that everything is being stockpiled in the right portions is if everything you have is being depleted at the same rate. And let's be honest, we're not that good at predicting our future behaviour and tastes. Tweak your to-buy list and you'll be better off for it.
5. Re-write prepper to-buy lists based on what you've discovered.
You're not likely to remember exactly what you've discovered when you do your shopping unless you write it down, so write it down. Keep a list of what to buy more of, what to buy less of, and what you got good portions of if you have to do that to remember. Do what you need to do to make sure the information you discover doesn't go to waste.
More Low-Energy Prepping for When You're Busy
There are always going to be times in our lives where it's just too exhausting to think about prepping on top of everything else going on. There are also always going to be times in our lives where we're just too lazy to deal with prepping momentarily. You can get down on yourself about it, but in my opinion, if you've already begun prepping (i.e. aren't just making excuses for starting to prep) and have seen a linear progression in your preparedness over time, these dips are perfectly natural and you shouldn't be too hard on yourself about having them.
Here's a few articles you might be interested in looking at when you're in one of these states:
Any More Ways to Use Prepper Downtimes to Your Advantage?
Are you currently in one of these downtime slumps? Ever been in one? How did you get out of it?
Did you use it to your advantage? Can you think of ways besides what I've listed that can spin your downtime stockpiling and prepping to your advantage?
Let me know what you think in the comments!