SHOT Show just came around so figured I would chime in and reassure you all that I haven't forgotten about the knife reviews. As a matter of fact, I have 20-ish odd knives lying around that I still have to review.
As an early disclaimer (though it's in the title) – if you're looking for pictures from SHOT show, or were hoping to see at least a few images of the new knives dispersed in this article, sorry to say but you're in the wrong place. In fact, all the photos in this article are from 2016 knife releases or prior. If you'd like, go check out the new knives first and come back to learn what I think about them/discuss them with me, or take a read through my thoughts first so you can only bother to look up the interesting ones. But definitely this will not be a photo dump of pictures of the new releases, as I unfortunately did not attend SHOT Show and so have no pretty pictures to share with you.
Now that that's out of the way – a lot of people ask me what makes me review knife x or y and frankly, when I started MTJS, it was just me reviewing knives from my collection. Now, some years later, I find myself with around 300+ knives in my collection (including those still in Canada), and frankly, a lot of knives start to look the same after around the 200 mark. There are only so many black g-10, drop point 3.5 inch blade folders I can stomach going through without losing my mind!
What's interesting (from my perspective) with regards to the knife industry as a whole is how quickly quality has improved relative to cost. Sub $20 can get you a lot these days, and as I browse new knives coming out (including many you will find below) I am truly impressed with what companies are currently cranking out. The flip side for me is, I can justify buying more knives now, which should make posting reviews as often as I used to far easier.
But back to my review criteria. I typically review 3 types of knives:
Knives that people ask me to review- whether that's the Kershaw Leek or the Gerber BG survival knife. These have been heavily requested in the past, and thus to try to keep you all happy, I do attempt to snap up the most popular knives to review – budget allowing, as 99% of the knives I review I buy myself, which explains why I haven't reviewed a Sebenza yet.
Knives that are genuinely interesting or offer performance beyond their price point, and yet don't have mainstream recognition- the Douk-Douk is a great example of that.
Outliers – some knives like the Spyderco Squarehead are just plain weird, and I snap them up knowing full well that after I do the review, they will just go back into storage. I enjoy creative design – at least it means the review won't be boring!
So, after watching far too many videos of SHOT Show and crawling through the catalogue, I am brimming with things I want to say about a bunch of knives, which sadly won't all end up being full reviews, as time and budget won't allow that. Bare in mind that my opinion on the following knives is based purely on what I expect them to handle like – I don't actually own them, this is more of a (biased, for selected knives) catalog review rather than anything else.
Spyderco Endura 4 FFG Folding Plain Edge Knife – Amazon / Blade HQ
Spyderco's 2017 New Releases
Overall Thoughts
Sal has brought out a few cool new knives, but a lot of the options are simply revamped "old" models (either with new scales, blades, etc.). With that said, still plenty to discuss. As a side note – I 100% will not be reviewing the new Spyderco Para 3. Take the Para military 2, cut off an inch, and there you go. I am still waiting for a new Military with tip up carry option, and it looks like I will be waiting another year. :(  Not impressed with the aesthetics of the "Polestar" either, specifically the scales. Now onto specifics.
Specific Knives
CRKT M16 Kit Carson Folding EDC Knife – Amazon / Blade HQ
CRKT's 2017 New Releases
Overall Thoughts
Some interesting designs coming out from CRKT this year – especially the Homefront. I browsed through the catalogue and found too much stuff that echoes last years' design, but nonetheless, with the TSR, Muzzle-Brake, & Homefront, I reckon CRKT and I are gonna have a good year.
Specific Knives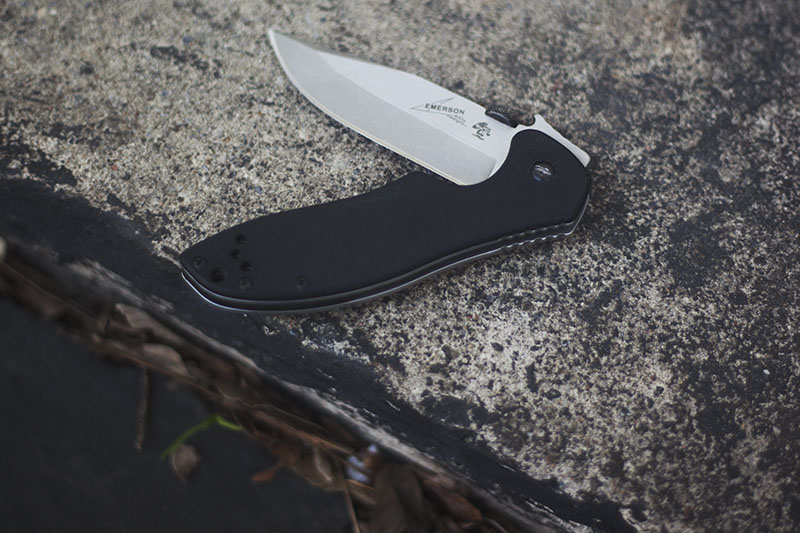 Kershaw Emerson CQC-6K 6034 Clip Point Knife – Amazon / Blade HQ
Kershaw / ZT's 2017 New Releases
Overall Thoughts
I never thought Ernie would agree to license any of the full size folder designs to Kershaw, and I have never been happier to be proven wrong. This is major news – if you wanted a "proper" sized Emerson, but couldn't summon up the scratch, this is it. I am on pins and needles waiting for this to arrive on my doorstep. Basically, like Christmas but better! Oh and the Divident. Malt and Reverb look cool too…
Specific Knives
Cold Steel Finn Wolf Scandi EDC Pocket Knife – Amazon / Blade HQ
Cold Steel's 2017 New Releases
Overall Thoughts
I know some people have issue with Cold Steel and the over-the-top marketing they do, but their knives are solid, fairly priced, and always unique. You can always count on Cold Steel to bring the crazy. I love the Immortal and Frenzy, even if it's unlikely that I review them. Really looking forward to the SR-1 and Drop Forge Survivalist, though.
Specific Knives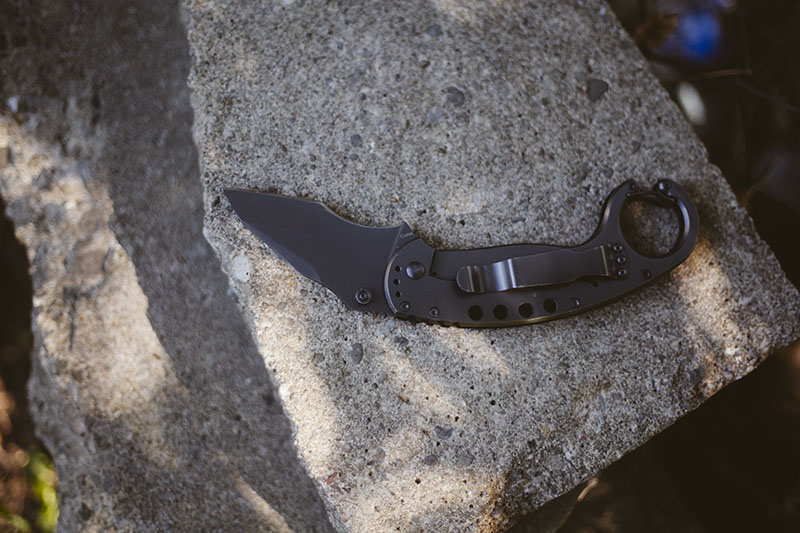 Boker Plus CLB Karambit Folding Tactical Knife – Blade HQ
Boker's 2017 New Releases
Overall Thoughts
Boker as usual brought some interesting collabs with famous designers. I really wish they got more mainstream traction. I don't get why they don't have a larger following.
Specific Knives
Buck's 2017 New Releases
Overall Thoughts
Buck releases new stuff every year. Sadly, most of it pales it comparison with their historical designs, like the mighty (and much loved) 110 hunter. Still, a couple of interesting options that I will get my mitts on this year.
Specific Knives
Spyderco Endura 4 FFG Folding Plain Edge Knife – Amazon / Blade HQ
Final Thoughts on New Knife Offerings in 2017
Nothing super interesting from Benchmade on the folding front besides the 87 Balisong with the Wharncliffe blade which is $500 (Why?!) and illegal for me to import into the UK. Please chime in below if you disagree and you think I missed some Benchmades!
I know I listed a lot of knives and yet missed out a lot of manufacturers (and a lot of new models), but this is just my quick thoughts on current releases that I find interesting and knives that have a good chance of getting reviewed. I try to keep as many people happy as possible, but sadly, I just don't have the time to review some of the newer/smaller brands. They rarely get suggested to me and consequently, I try to review what the majority wants.
I have a lot on my plate with stuff to review, and a significant portion of those won't be reviewed even though I think they are super cool and deserve the exposure. That's the reality of life and limited time though.
What Do You Think of the New Knife Releases in 2017?
Leave a comment down below letting me know what you think about the 2017's new knife offerings.
Did you manage to go to SHOT show? Take any pictures? Leave a link to where you've uploaded your images in the comments.
And do let me know if there's any knives you think I'd be interested in, or that you yourself think you'll be getting your hands on this year.