It's been a whirlwind of a second year here at More Than Just Surviving. I feel like things were still pretty quiet back when I published last year's first anniversary post – a lot has changed since then, for sure!
I'm really excited about the direction More Than Just Surviving has taken this past year. Thomas and I have met so many amazing people through this blog that I wouldn't be able to count them if I had ten sets of fingers and toes. Crazy lot of you who've stopped by in the past year, even just to leave a comment to say you were reading, though most of you did take the time to post tonnes of insightful information that Thomas and I learned a great deal from! We're very lucky to have readers like you and are so happy that we've gotten the chance to connect with y'all. :) Thanks a bunch for sticking with us.
And now for a sort of second year anniversary recap!
In terms of highlights from the past year on this blog, our most popular articles published, determined by the number of page views they've received, have been the following:
10 Most Popular Survival & Preparedness Articles
5 Most Popular Gear Articles
Of course, same as last year, we've also gone through with publishing a heck of a lot of knife reviews as well. I daresay some of you only stick around here for those, actually. ;)
Our top 10 knife reviews published in the last year (again, organized by the number of page views they've received) are listed below!
10 Most Popular Knife Reviews
Those of you who were around for last year's anniversary post may notice that we've gotten a lot more variety into the mix this year – a lot less Spydercos & Moras, and a lot more from everyone else!
Hopefully this upcoming year we'll expand further into the "other gear" (and not-just-knives) department, and thus will at least have a good chunk of new multi-tool, flashlight, and other such reviews for you – enough to make a list of not just knives, but a second "top misc gear reviews" list for you as well.
Can't say how much we'll scale down on the knives considering just how much we love 'em, but we'll do our best to sprinkle some more other products in than we have these past two years. :)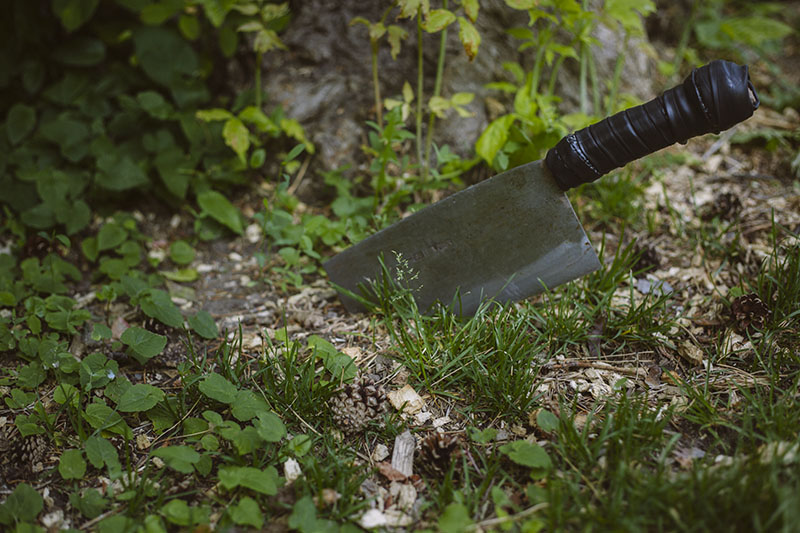 In last year's post, we also thought it'd be interesting to show you what the most popular gear items purchased by the More Than Just Surviving community over on Amazon were.
This year, the list looks like this:
5 Most Popular Wilderness Survival Gear Purchases on the Community
5 Most Popular Prepper Gear Purchases on the Community
5 Most Popular Outdoor Knife Purchases on the Community
5 Most Popular EDC Knife Purchases on the Community
5 Most Popular EDC & Misc Gear Purchases on the Community
A lot of the gear you guys bought through this site we actually don't own and thus haven't reviewed yet – or sometimes, have never even mentioned at all on this site!
We'll be doing our best to get a hold of some of the most popular gear you guys have been into to do reviews on soon. We've already bought the Mora Companion (which we're incredibly impressed with! Even for a Mora this knife is on another level!), and the Bahco Laplander Folding Saw (again, seriously impressed with this one so far as well), and a select few of the rest we'll be working toward purchasing for reviews as well.
That concludes this blog's second year highlights!
Again: thank you, thank you, thank you for being here – for sharing, commenting, and reading our posts. As stated last year, it's definitely no fun making content for ourselves! Writing up long articles – pouring as much time and energy as we do into each post – is a real letdown if no one is around to enjoy the articles after we've hit "publish." And the bigger this community gets, the more interesting posting gets for us, as we're able to get all that awesome feedback I was talking about in the intro of this article – advice and tips from you guys that help us to learn things we otherwise may never even have known.
So thanks very much for being here with us, whether you were around from year 1, or just recently squeezed your way into being a part of our lovely community.
And here's to a great third year!